Just a quick 40 minute flight from Medan international airport gets you to the island, located off the coast of Northern Sumatra.
After being greeted by one of our friendly staff, a 20 minute drive along the coast will bring you to your destination.
Set amongst 15,000 sqm of beachfront parkland with an epic Peak break right out front & a mountainous jungle as your backdrop.
There are countless untouched beaches & stunning remote outer islands close by.
Over 10 secret spots in the vicinity ranging from easy beachbreaks to reefs capable of holding 15 ft grinding barrels- with no crowds.
This pristine location offers interest to every tropical surf traveller.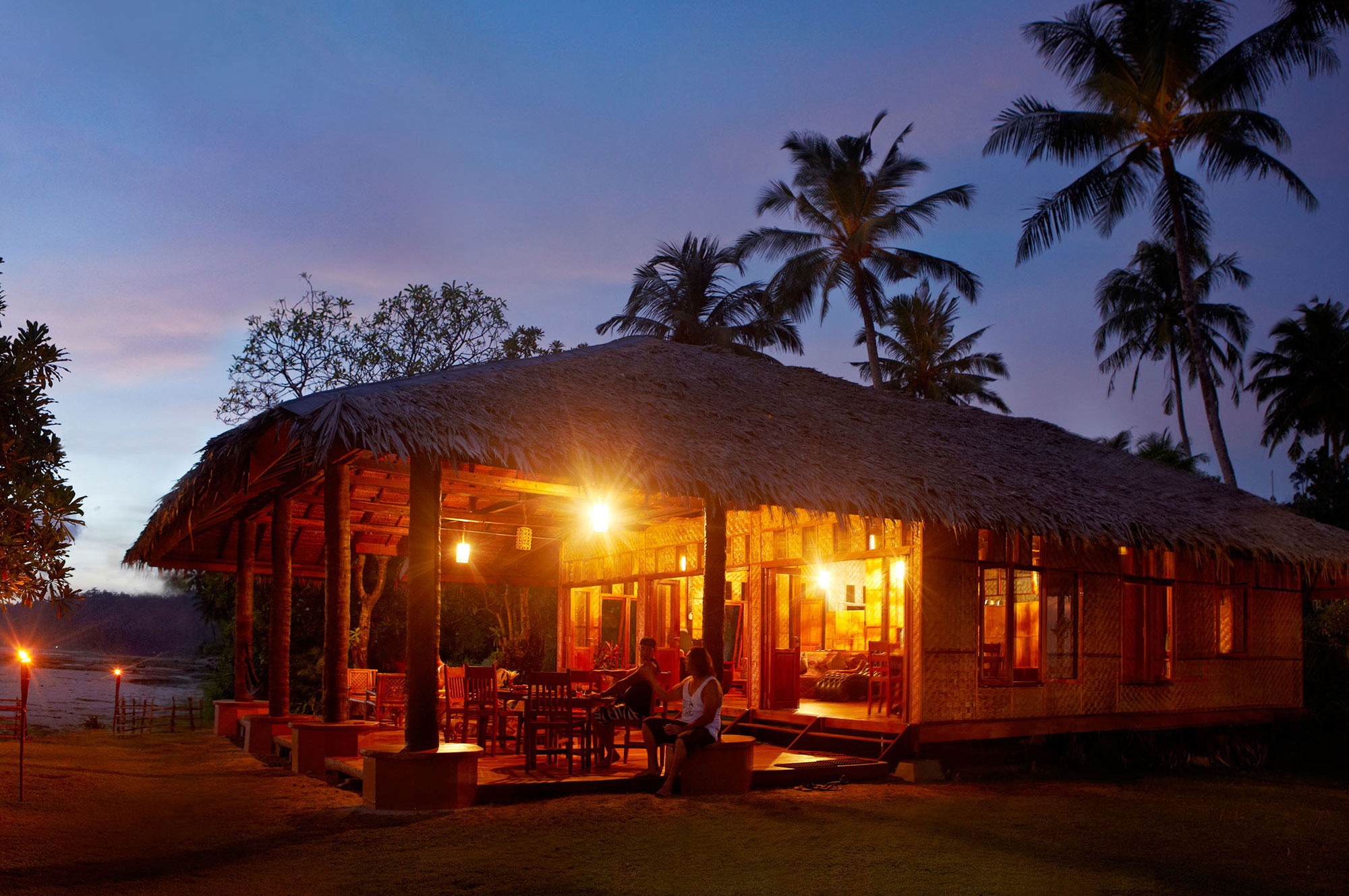 As well as being a great place to relax, the main building is also the restaurant. There is indoor and outdoor furniture, dining tables, couches, cable tv, a bookshelf loaded with surfing mags, books and board games.
To find out more about the facilities and activities other than surfing check out our FAQs page.
Our freshly renovated Standard Bungalows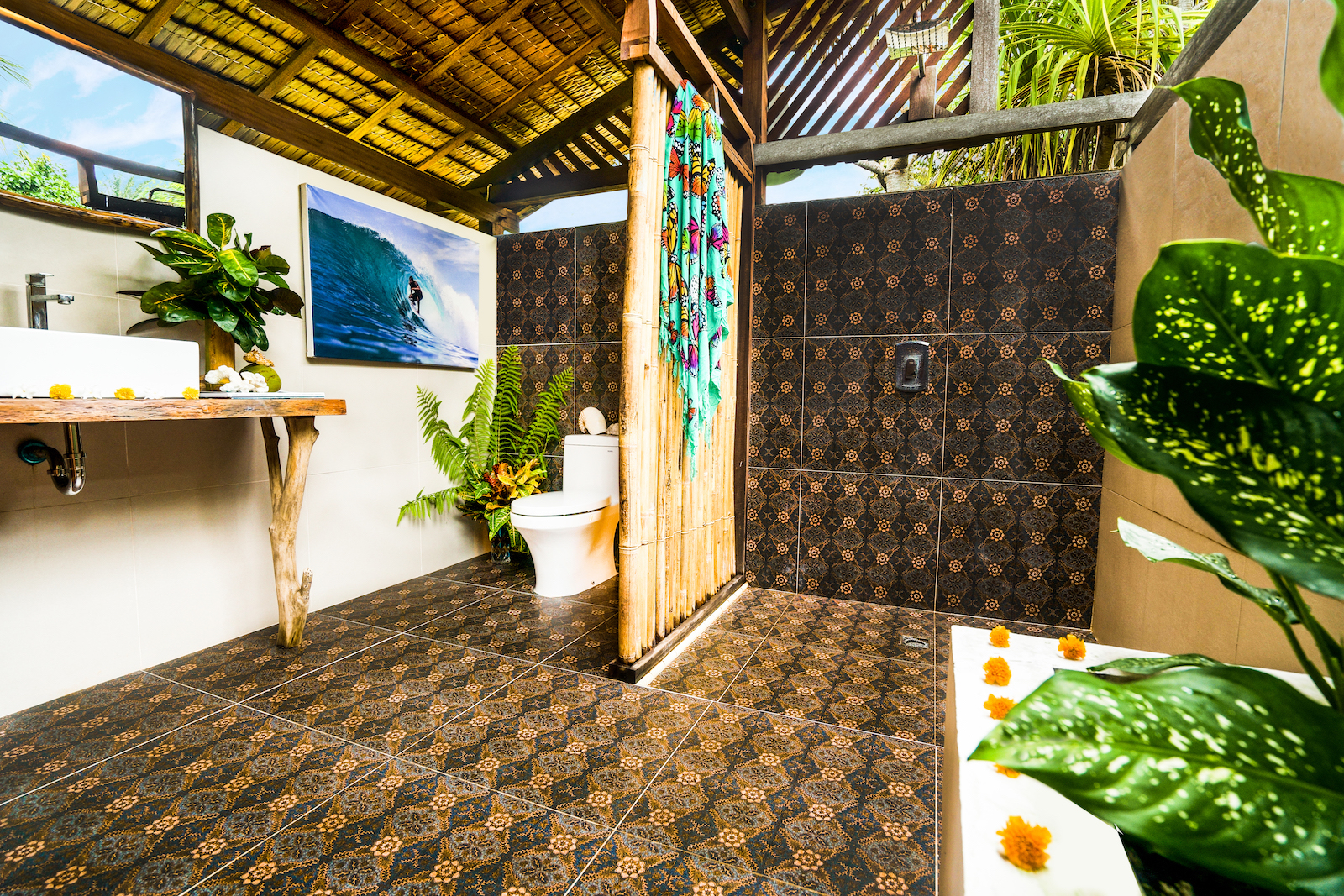 While staying at Aura we ensure you stay fueled and ready to surf by serving up healthy menu options using fresh organic ingredients sourced from local farmers.
We serve an array of both Indonesian and western favourites and have vegetarian and vegan options that are sure to please.
The fresh seafood grilled over hot coals with seasonal vegetables, salads, rendang curries, tacos, nasi goreng, spaghetti bolognaise and fruit platters are among our guests favourites. Our chicken and beef specialties ensure a healthy variety of dishes that make hearty meals and are real soul food.
Our famous fruit juice and smoothie combos are amazing and the freshly cut coconuts are the perfect fuel for both the mind and body.
Aura Surf resort encompasses 5 traditional bungalows and main building constructed of local hardwood and woven bamboo with thatched palm roofing, able to house 14 surfers at any one time.
Each bungalow has a view out to the Peak so you can check the waves from the comfort of your deck chair.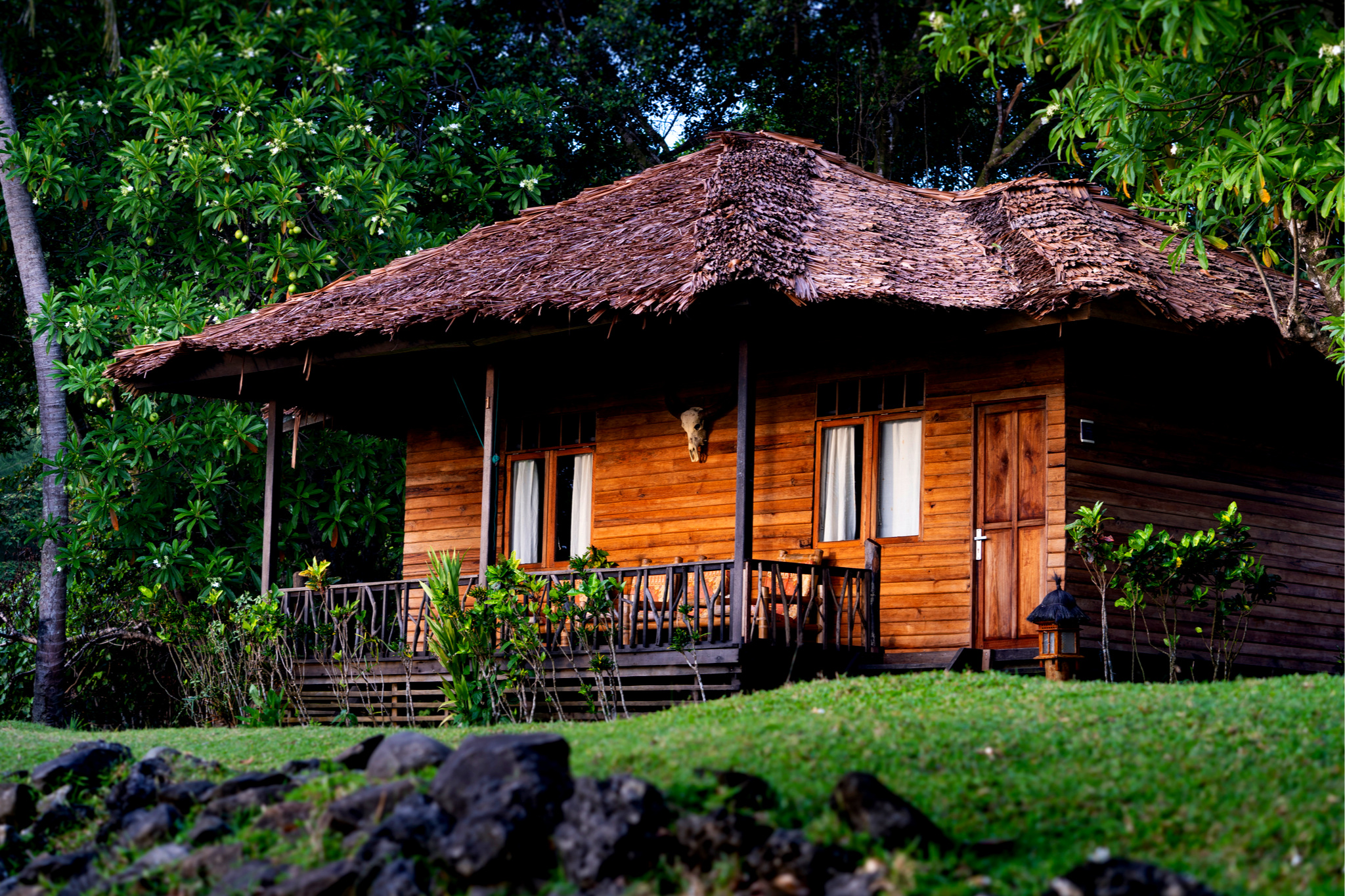 Each bungalow contains a freestanding bathroom (Hot Water), and a private Balcony. The rooms inside are fitted with board racks, shelfs, mosquito nets and fans. Our Standard Bungalows have 3 king size beds, if needed we can add a 4th bed inside. The entire bungalow can be rented out privately for an additional fee.
The bungalows are elevated metres above the 3 km pristine white sand beach directly out front and surrounded by lush gardens.
Our Private Deluxe bungalows are 2 larger bungalows with 2 king size beds either side and a spacious private balcony featuring outdoor furniture. It has its own freestanding tropical and roofless bathroom in the back.
This is the perfect accommodation for Couples and pairs of travelers
Out of the water we make sure there are plenty of chill areas to watch the waves and take in the epic sunsets. Hammocks line the main building, the surf hut has a huge day bed, the bbq deck offers shaded areas and the tree house give you elevated comfort.
The Aura tree house is the most elevated view to the Peak and is fitted out with lounge chairs to make your treetop experience even better.
Rooms & Resort